What Are CBD Terpenes? Read CBD Facts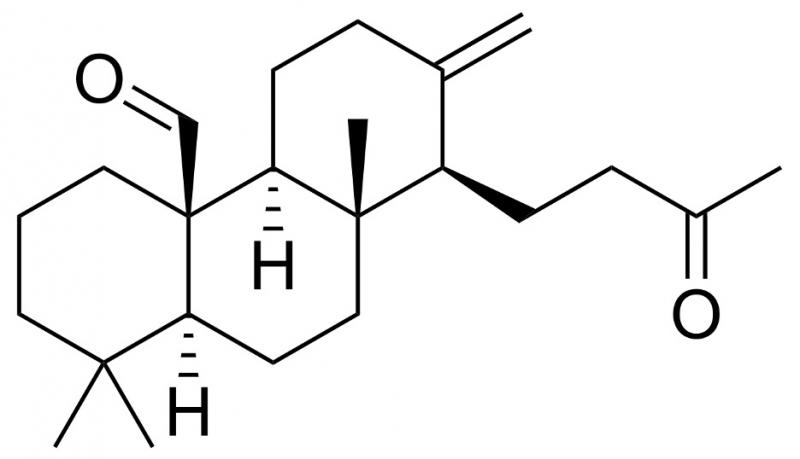 CBD Terpenes and cannabinoids are active organic compounds that are found in the cannabis plant (both marijuana and hemp), and they both have distinct features and applications. If you are a regular user of CBD or marijuana then you must know that they contain THC and other organic compounds that are vital for medical applications in eliminating pain, stress, and depression. On the other hand, terpenes are referred to as those chemical compounds that provide the sweet aroma and flavor in the CBD supplements.
Many people may get confused with chemical terms like CBD, THC, or CBD terpenes but this blog intends to provide you important facts and information about CBD terpenes.
What Are CBD Terpenes?
CBD terpenes are among the important plant bioactive or organic compounds found in the cannabis plants like marijuana and its cousin hemp. Terpenes are non-hallucinogenic chemical compounds that are not only found in cannabis but also in a wide variety of plants.
CBD terpenes are part of the naturally available phytochemical compounds that contribute to the aroma or flavor of the plant or its leaves. Hence, they are aromatic that allows you to identify the smell of the product.
They are commonly available in tea, rosemary, mint, and even citrus foods or plants.
How Do CBD Terpenes Work?
Both CBD terpenes and THC have similar chemical structures and they are somehow aligned with each other to provide the best results. However, very little is known about the effects of terpenes on human cells and tissues as the studies and research are mostly limited to animal cells. CBD terpenes have found widespread usage in the industrial hemp sector including the Best CBD Oils and CBD tinctures.
Experts from the CBD industry often said that both cannabinoids and terpenoids may work together (also known as Entourage Effect) in synergy to provide long-term benefits if you are suffering from stress, PTSD, pain, or depression.
The CBD terpenes work as pain eliminators and alleviate mental issues like anxiety, stress, and depression. Terpenes also exhibit anti-oxidizing and have anti-inflammatory properties that became a game-changer in the field of medical science.
Terpenes from different plants may exhibit different properties and some terpenes have offered a wide array of the aroma in the plants while some may work as even sedative and pain relievers.
Which is the best cannabis strain with effective THC and CBD terpenes?
It is a common notion that the whole cannabis and CBD industry is getting trendier and user-oriented due to the discovery of terpenes. The users are not only getting seduced with sweet aroma but it is getting more effective if you are considering the entourage effect. Experts have also found that terpenes can also work with other types of terpenes in the cannabidiols to offer highly effective results.
Over 20,000 different terpenes have been discovered from various plant species but among all, cannabis has the most of them.
If you consider marijuana, you can have a wide range of CBD terpenes in them from different strains. However, if you consider the CBD oils, topical, terpenes may not be present in all the varieties. Most low-quality CBD oils and CBD tinctures will have a negligible amount of terpenes and hence, they will not help with the synergy or entourage effect.
If you are buying high-quality tinctures or CBD oils, then you can really enjoy the real magic of the terpenes.
It has been found that the strawberry cough strain (sativa dominant strain available with over 20% THC) contains optimum terpenes hydrocarbons that can help you with tranquility, respite, and pain relief. The terpenes engaged in this type of strain include limonene and caryophyllene.